I took all the photographs in the collage below within a half hour's walk of my NE London home just as the city was emerging from its initial period of coronavirus lockdown. They were all taken during my permitted hour of daily exercise, strolling round Hoxton, Shoreditch or Islington early enough in the morning for there to be very few other people about.
I don't make any great claims for the photographs themselves, but I think the street art and other ephemera this extraordinary period's produced is worth documenting and I wanted to make some small contribution to that.
In one or two cases, the works shown weren't originally produced to address coronavirus at all, but are now impossible to read any other way. The "Panicky in the UK" poster, for example, was initially made to promote an April art show, and the bird's head is there simply because it happened to remind me of a 17th century doctor's plague mask. Some may think including images like this is cheating, but I'm OK with it.
For more coronavirus street art, from around the world, see The Guardian's excellent photo collections here, here and here. You can also enlarge my poster below to examine its constituent images in all their glorious detail.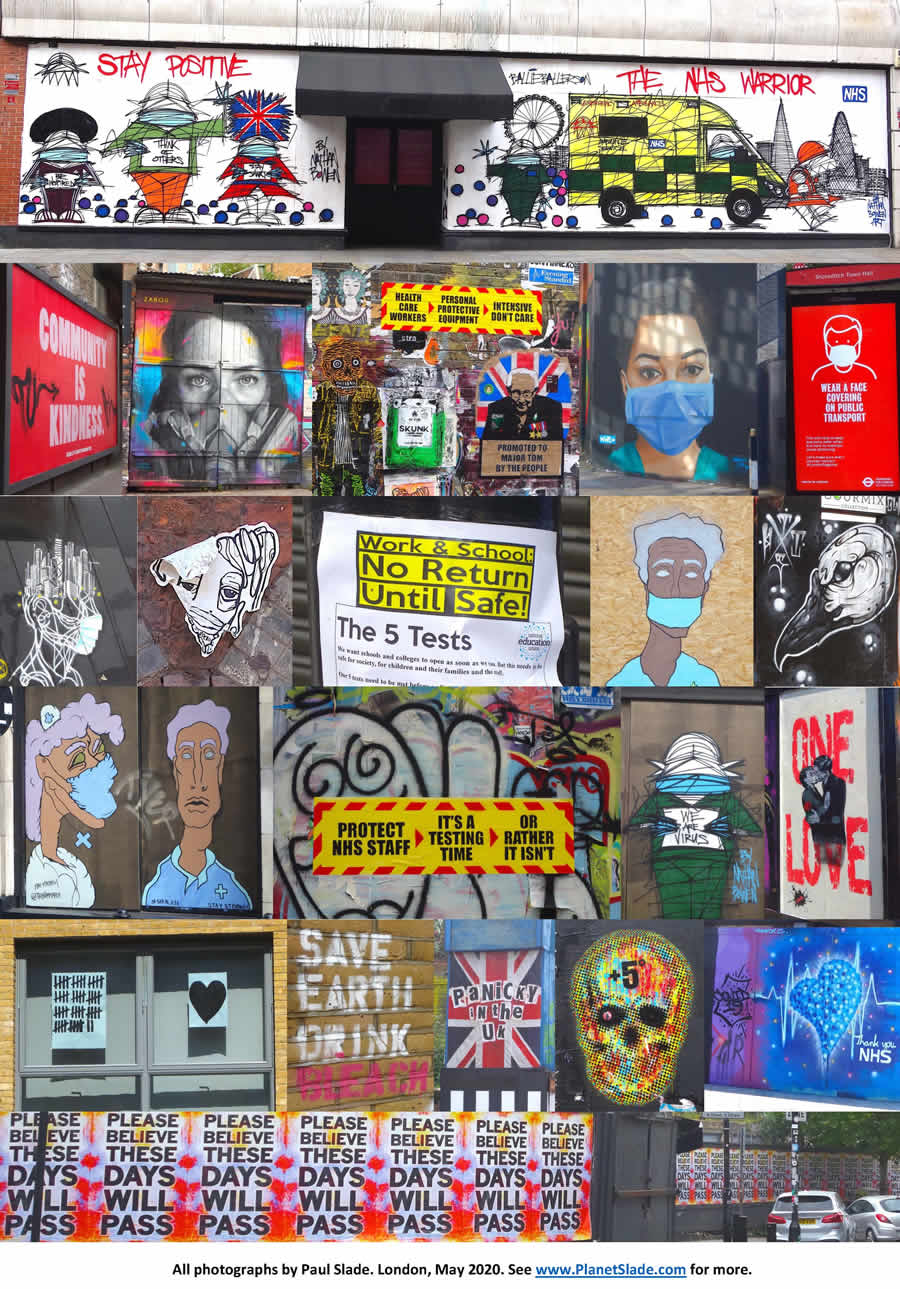 A few days after posting the above image, I stumbled across the vox pop poster below (which you can also enlarge). This is just one of many similar posters covered in reactions of their own, which you can find with an image search online. Who's behind them and what their purpose is, I have no idea - but I can tell you that Pythia was the priestess at Delphi who delivered cryptic messages from the gods in ancient Greece.