As I type this, Putin's war against Ukraine is seven weeks old and official UN figures show it's already killed over 1,900 civilians. Many more have been injured or driven from their homes.
I started spotting street art themed around the war as early as February 25 (the "Putin is an Occupier" sticker below) and I've been photographing all the examples I can find ever since. These include beautifully executed graffiti murals, home-made window posters and in one case even an assembly of blue and yellow balloons. The simplest - but perhaps most heartfelt - item I've seen is a simple white address label with the words "Kill Putin now" scrawled across it in biro. The writer had slapped it hastily on to the corner of a street sign before moving on. Who needs fancy design tricks when your message is as stark as that?
Most of the stuff you'll see here was gathered in North East London, where Hackney and its surrounding boroughs always provide a fertile hunting ground. Occasionally, I'd stray a bit further afield, travelling as far west as Soho or across the river to Southwark. For more examples of London's Ukraine war art - including a cracking example from Crystal Palace - see the Londonist's round-up here.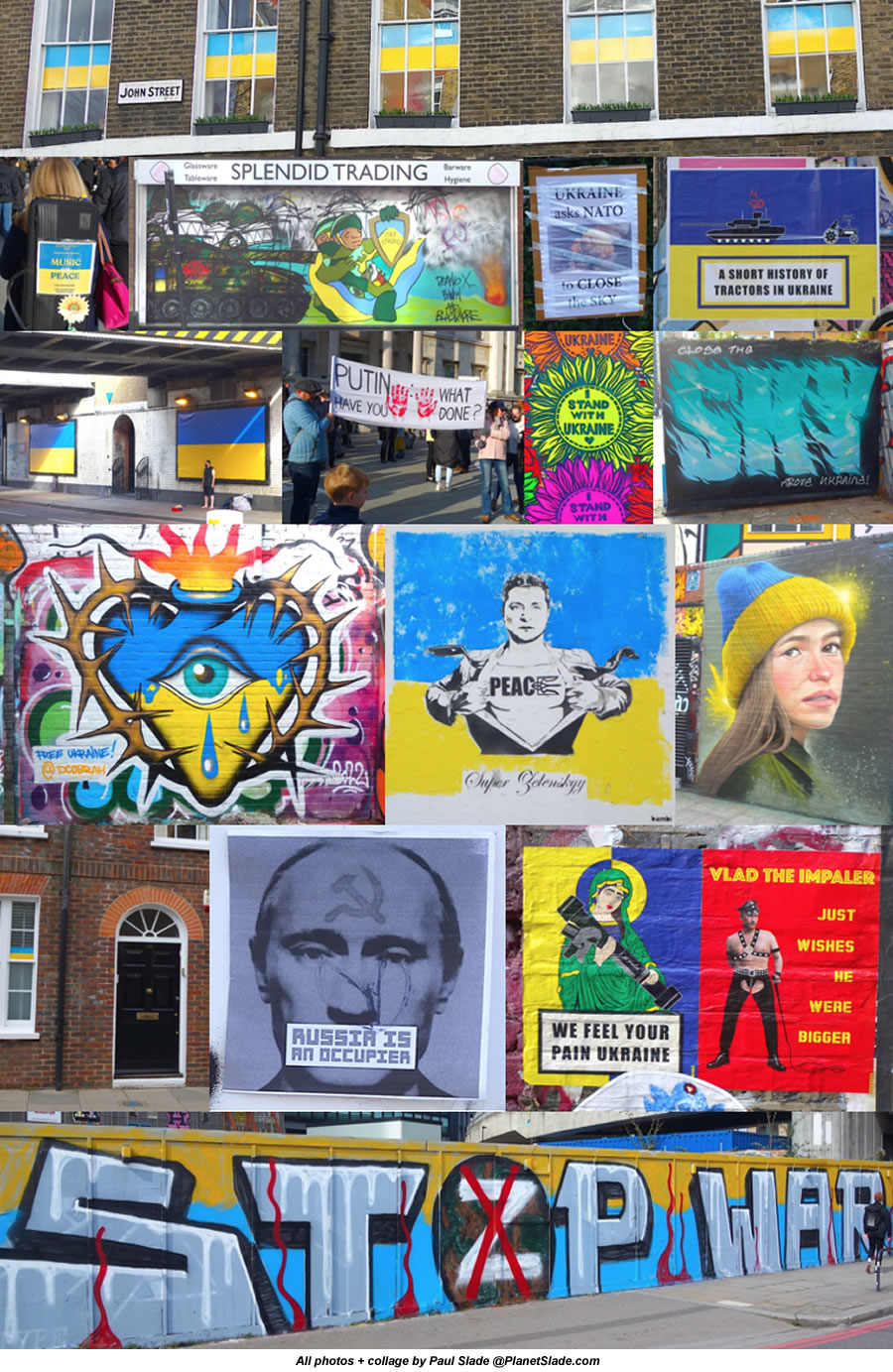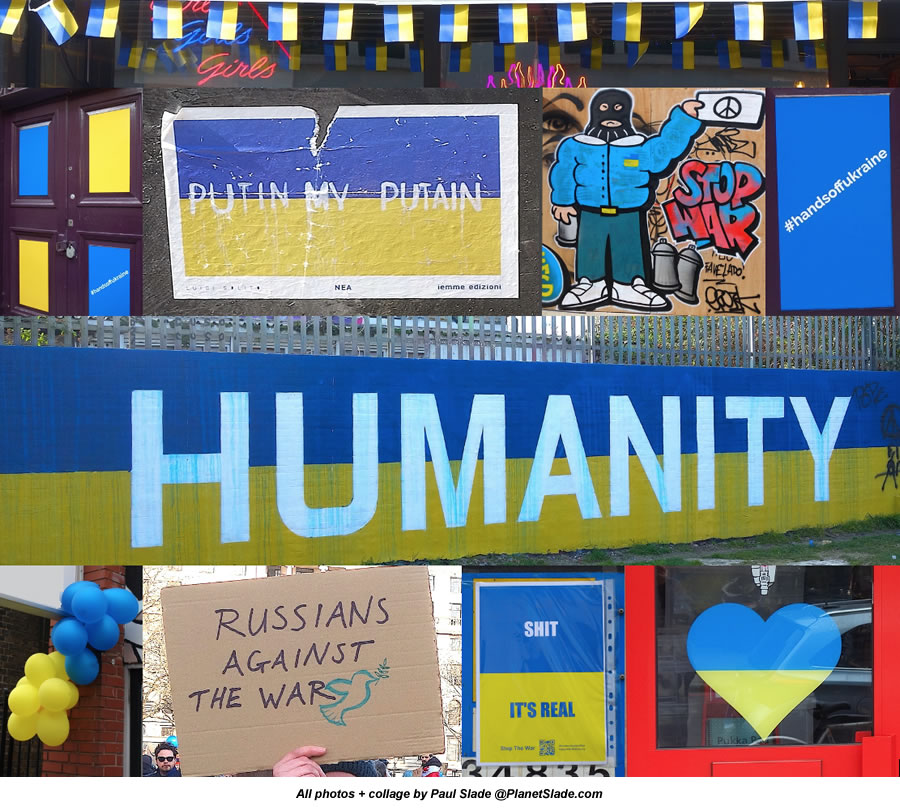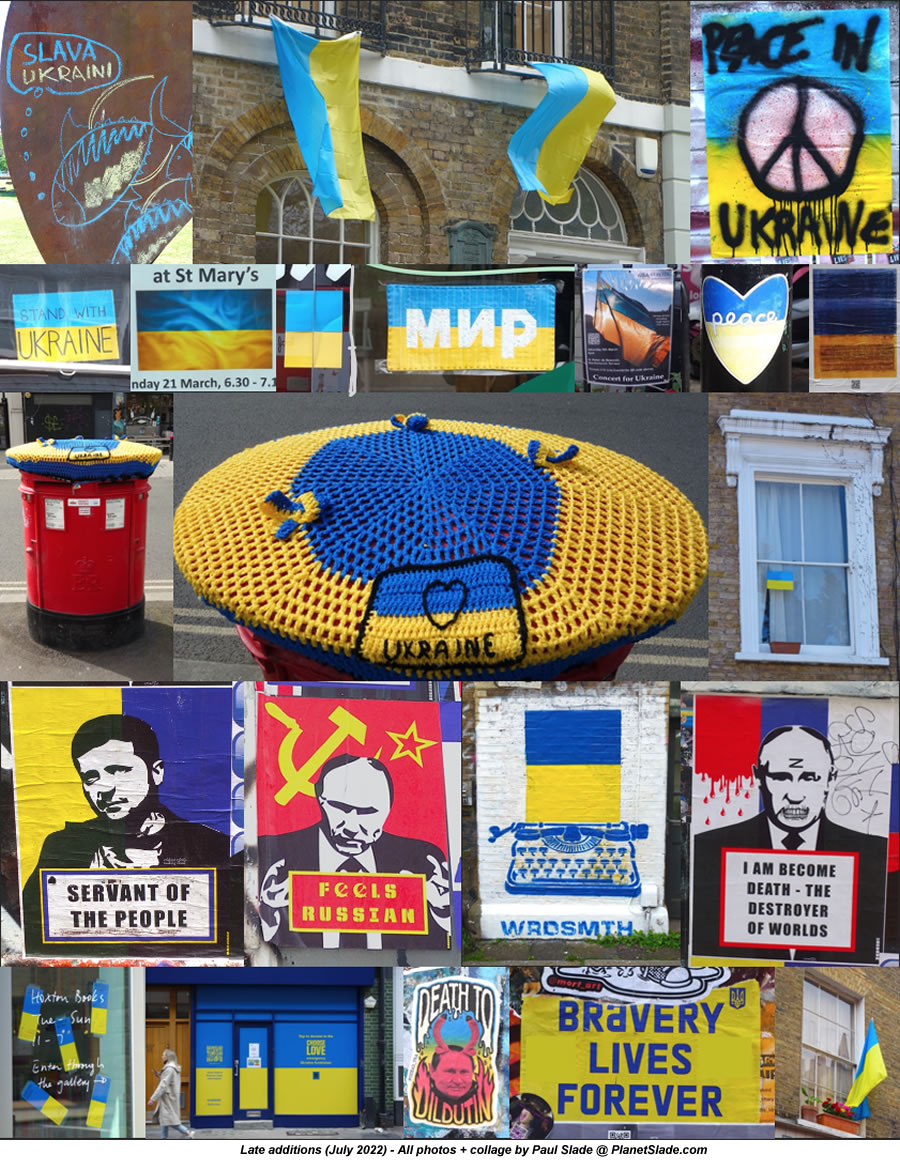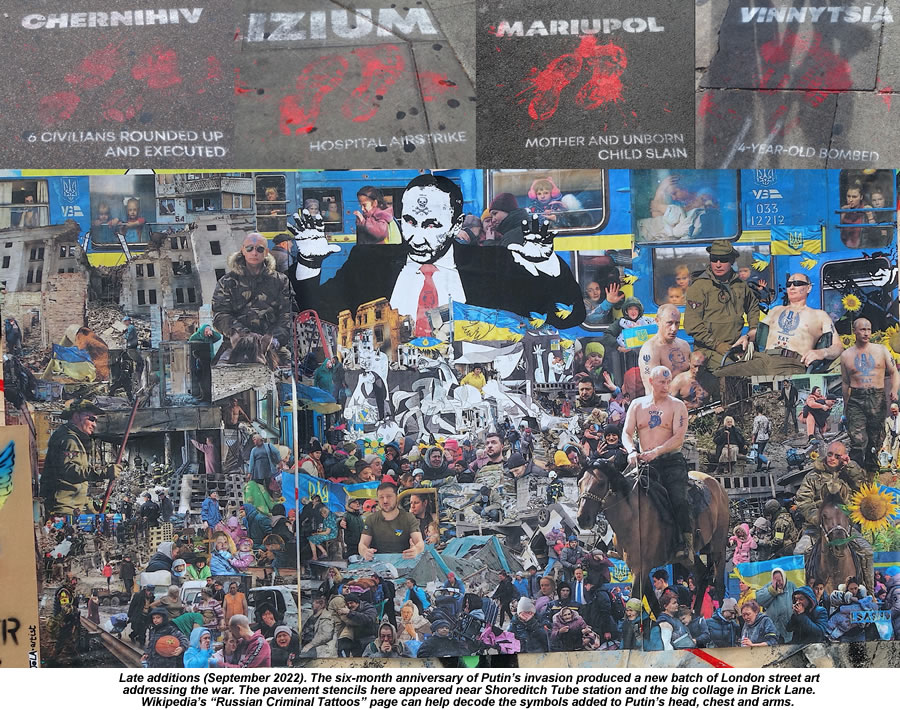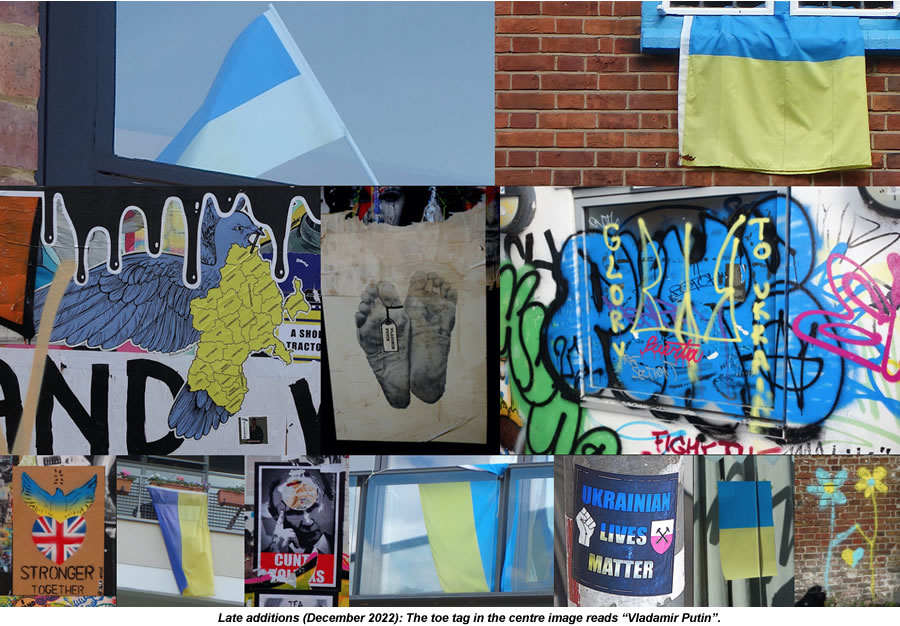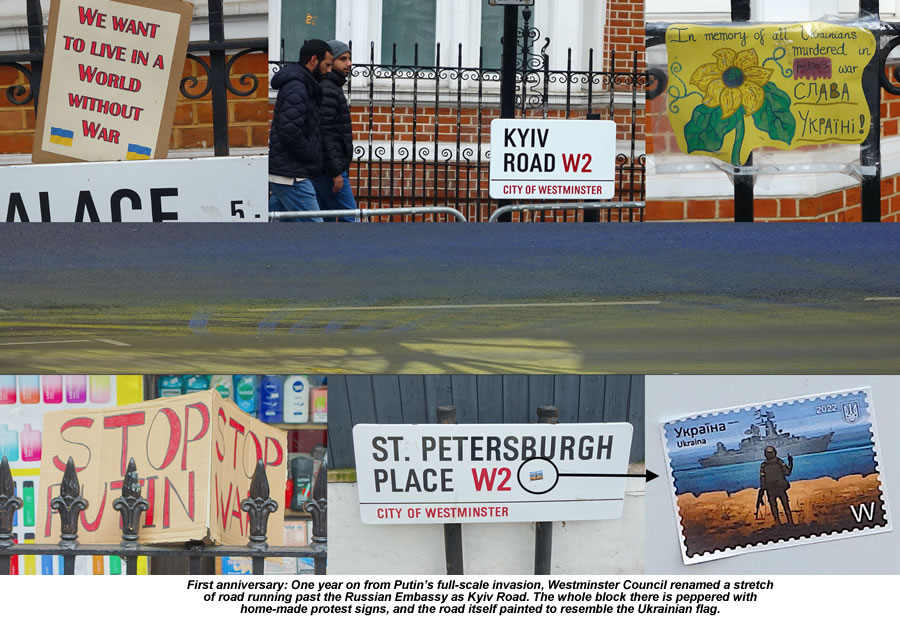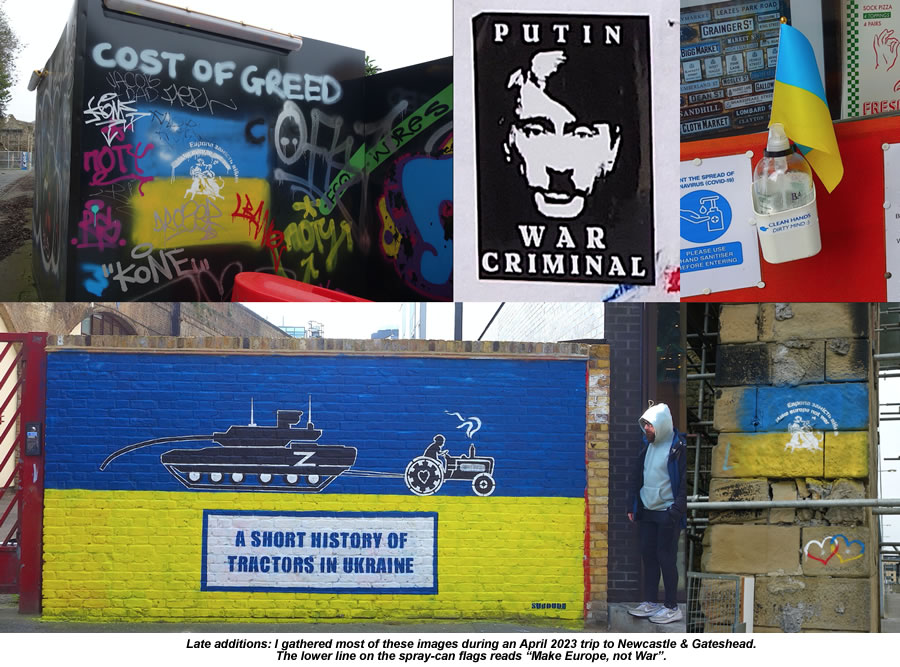 This is PlanetSlade's fourth collection of London street art since May 2020. The others cover Covid, Black Lives Matter and Lamp-post protest stickers.

Footnotes
1) The "Tractors" poster riffs on the title of this 2005 novel.
2) The Virgin Mary figure clutching a rocket launcher is known as Saint Javelin.
3) The literal translation of "Putin my putain" is "Putin my whore". The sticker's linked to a Naples show by the artist Ryan Mendoza.
4) The "It's Real" poster is one of a downloadable set by Posters Against War.