August: Gallows ballads go west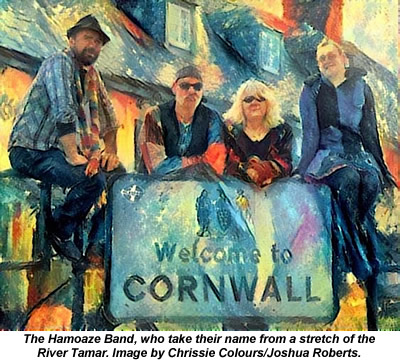 July 12. Nicky and Joshua Roberts of The Hamoaze Band in Millbrook, Cornwall, write:
"Some time ago, while researching material for a new show, we came across your brilliantly informative and extremely useful website: more specifically, your Murder Ballads section.
"We have made considerable use of some of the material we found there, even to the extent of quoting you directly on our own page devoted to the new show, which you can find here. We have credited you and included a link; please do let us know if you think anything in our blurb is inaccurate.
"We are previewing the show on 25th August in our local village hall in Millbrook, SE Cornwall. This message is not only to say thank you for providing us with so much invaluable help but also to invite you to come and have a look at the preview. It is pretty likely, given your profession, you aren't actually based anywhere close enough to PL10 1AX, but should you find yourself able to come, the details can be found via our Facebook page under Events - we'd be delighted to see you.
"We will in due course have recordings of the songs for which we have used the broadside lyrics taken from your site, so will in any case contact you again so they can be added to your collection."

[The show Nicky & Joshua mention is called Plump Dead Thighs & Pretty Blue Eyes. The songs in it include The Unnatural Murder, Streams of Crimson Blood, The Old Baby Farmer and Nathanial Mobbs, all of which you'll find discussed in PlanetSlade's British Broadsides section. Tom Dooley figures in the show too, as does The Two Sisters, Nick Cave's Where The Wild Roses Grow and Bob Dylan's Death is Not The End. Click the first link in their letter for more details.]

Paul Slade replies: Thanks very much for the invitation. I live in London now, but I spent the first 20 years of my life in various parts of Devon and Cornwall, and carried on visiting family there pretty regularly till 2001.
I'm glad you found PlanetSlade useful when creating your new show, but I'm afraid I won't be able to make the preview as I've already got something else booked that weekend. If you could give me some other dates, though, I'll definitely come down and see the show at some point. It sounds like a cracking night out to me.
Please do send me some recordings of the PDT&PBE songs whenever they're ready (or let me know where I can find them online). With your permission, I'd love to add them to all the other Gallows Ballads Project audio here.


*****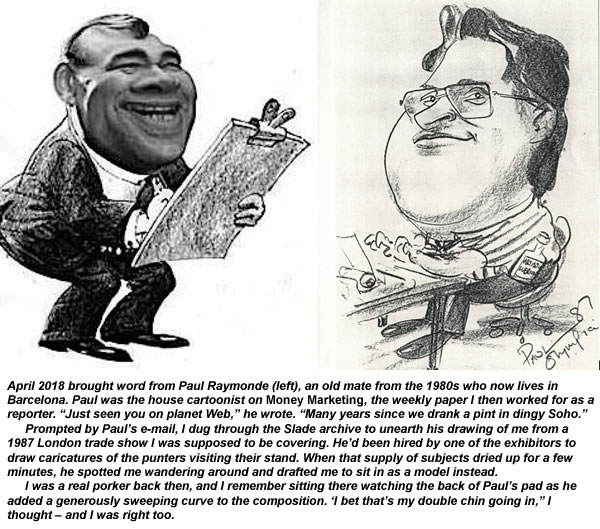 *****
February 21. Paul McGinnis of Brooklyn, New York, writes:
"I am a huge fan of Kit Williams' Masquerade. My fiancée and I are going to London for our honeymoon in June. We are going to visit Ampthill Park during our stay
"We would love to meet Mr. Williams if at all possible. At the very least, we would love to send him a letter. Would you know of an address where we could send a letter to him? Just being able to tell Kit how much his book meant would be wonderful."

Paul Slade replies: If you've read my piece on Masquerade, you'll understand why Kit's rather wary when it comes to requests like this. I'm sure you and your fiancée would be perfectly charming, but he's had so many mud-spattered lunatics showing up at his door over the years that he understandably guards his privacy very carefully.
I don't actually have an old-fashioned snail mail address for him, as it was my producer who ended up interviewing him for the BBC radio programme rather than myself. I do have an e-mail address for his wife, which I think is still current. If you'd like to send me your letter in that form, I'll gladly forward it on to her.
What happens from that point onward is beyond my control. It could range from a lifelong friendship to an eyeroll towards the ceiling and Mrs Kit immediately pressing "delete". You'd just have to roll the dice and see what happens.


*****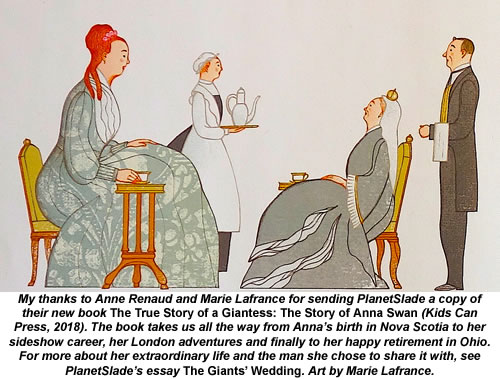 *****
January: Pretty Polly's legal poser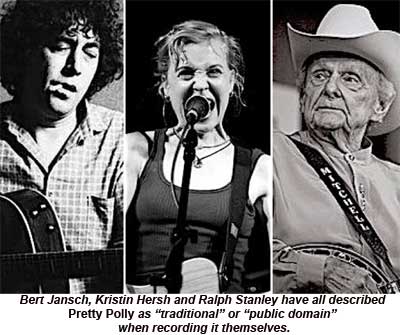 Back in November last year, I got a letter from a TV producer who was putting together a new series and hoping to use Pretty Polly as its theme music.
"I have a composer who's prepared to do his own instrumentation," the letter explained. "But our lawyers are telling us that they are worried about getting sued because they can't prove that this song is in the public domain – and they also can't prove that it isn't. Which is about the worst explanation for a creative choice that I've ever been given.
"I cannot believe that this song ISN'T in the public domain, given the number of covers that are out there from Bob Dylan to the House of Cards version a few years back. The melody is always the same and the lyrics are just extremely similar variations about a bad guy who murders his pregnant girlfriend instead of marrying her. Some of the phrases are repeated verbatim in versions from the 1960s to the 2000s.
"Am I wrong? Please tell me something useful I can take back to the lawyers. […] If I can't use it, I really just want to know why."
As anyone who's read my Pretty Polly essay will know, the song is very clearly based on an 18th century ballad called The Gosport Tragedy, and reproduces that ballad's phrasing almost word-for-word. We have audio recordings going all the way back to 1927, and musicians such as Ralph Stanley, Kristin Hersh and Bert Jansch have all described the song as "traditional" or "public domain" when recording it themselves.
I have no legal training at all, of course, a point I thought it best to make right at the top of my reply to the producer. That disclaimer out of the way, I set out all the facts above, together with some supporting evidence from my essay, and said I thought they made a strong case the song was safe to use.
"The lawyers can't prove this song is in the public domain – and they also can't prove that it isn't."
"In this case, the lawyers are actually asking you to do the impossible," I added. "There's no such thing as a list of all the world's public domain songs which you can simply check to see if Pretty Polly's on it or not. In the absence of a list like that, what definitive proof of its public domain status could there possibly be? You're left with attempting prove that there isn't anyone out there who has a claim to the song's ownership and – as any logician will tell you - it's impossible to prove a negative."
The producer replied by saying they'd now consulted a folk music academic too, who'd made exactly the same points I had. "I'll let you know how I make out with the lawyers," the new letter promised. Things went quiet for a bit then, and it wasn't until January 3 this year that I discovered how the whole thing turned out.
"It pains me to say this, but I lost to the lawyers," the producer told me. "In the end, our composer wouldn't do an iteration of Pretty Polly without [the network] agreeing to indemnify him against all possible claims, which [the network] lawyers flat-out refused to do. So I finally had to yield.
"It looks as if we're going to do a 'soundalike' instead – which is absurd, of course, and kind of defeats the whole point – but I know when I'm beat. I'm still quite salty about it, though. There's nothing worse than being right and losing anyway."

[I've deliberately avoided naming the producer, the network or the series involved here because I don't want to risk getting anyone fired. My correspondent gave permission for the letter to be used on that basis.]
*****
January 2, 2018. Ben Hoyle of North Carolina, USA, writes:
"I was doing some research on the Simmons family (my relatives) in the 1800s who lived in the Elkville Township in Wilkes County.
"In the process, I found out that Zebulon Baird (the maternal grandfather of Zebulon Vance) lived in the same Elkville Township as Captain William Dula between the time of the Revolutionary War and the turn of the 19th century. The Bairds and the Dulas would have been prominent families in that small township and surely knew each other. That family connection is likely the reason Vance was willing to represent Tom Dula pro bono in the case."

Paul Slade replies: That makes a lot of sense, Ben, so well done for uncovering the connection.
As I explain in my Tom Dula essay, Vance was a former Congressman and State Governor, who the insolvent Tom certainly couldn't have afforded to hire at his usual fees. There have been many other theories why he agreed to take the case, but yours is the most convincing I've seen, so I've added a new footnote (5.5) to the essay giving this new information.

[Ben also sent me a link to the 1790 Wilkes County census list he'd been studying. It's interesting to note that William Dula's surname there is spelt as "Duley". Much the same thing happened to Tom in 1865, when his release papers from a Yankee POW camp spelt his surname as "Dooley". Both mistakes seem to have arisen from a bureaucrat's attempt to accurately transcribe Tom and William's regional pronunciation of their surname.]
*****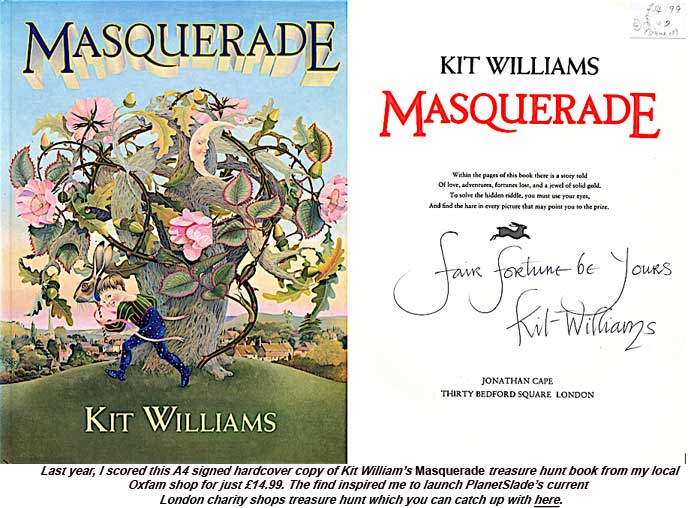 *****
Where to find my testimonials
The source sites for this year's collection of PlanetSlade blurbs can be found below. Sometimes there's quite an interesting discussion attached.
Fortean Times
http://forum.forteantimes.com/index.php?threads/mutilating-children-to-make-better-beggars.63365/
Kindle
https://www.amazon.co.uk/The-Outcast-Dead-Cross-graveyard-ebook/dp/B00GGME33G/ref=sr_1_1?ie=UTF8&qid=1384609695&sr=8-1&keywords=the+outcast+dead%3A+cross
Metafilter
http://www.metafilter.com/169554/The-real-St-Louis-gun-battle-behind-Duncan-and-Brady
Charity shop hunt
Mudcat
https://mudcat.org/thread.cfm?threadid=162720&messages=4
Facebook
https://m.facebook.com/story.php?story_fbid=10157113506424937&id=23428354936