December: The Tom Dooley letters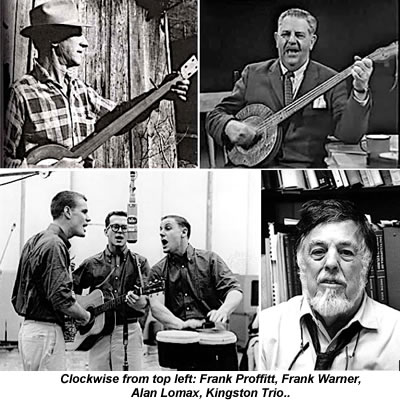 Back in April 2015, I visited Winston-Salem in North Carolina to research the songs Tom Dooley, Poor Ellen Smith and Murder of the Lawson Family for my murder ballads book. My guide on that trip was Lisa O'Donnell, a reporter with the Winston-Salem Journal, who shared my interest in the songs and drove me round some of the key sites. We've swapped occasional e-mails ever since.
On September 20 this year, Lisa dropped me a line to say she was working on a story about Frank Proffitt, the Stone Mountain farmer who'd sung his own family's version of Tom Dooley to a song collector called Frank Warren in 1938. Warren passed the song to folklorist Alan Lomax, who made some small adjustments then published its lyrics and music in his 1946 collection Folk Song USA. It's that book's version which inspired The Kingston Trio's hit recording 12 years later - and the copyright lawsuit that followed.
"Warner left all of his papers to Duke University (an hour away from me) and it includes lots of amazing correspondence between him and Proffitt," Lisa told me. "The two became tight friends. Proffitt was the epitome of dirt poor, but Warner recognized him as an American treasure. The good news is that Warner's son lives in nearby Chapel Hill and Proffitt has a few sons who are still alive. [...] I think a road trip to the mountains is in order."
"These fellows use the tune and words exactly as they have heard me sing it," Warner wrote
Lisa's article about all this duly appeared in The W-SJ's December 9 issue. It gives us a fascinating glimpse of Warner's first meeting with Proffitt and of the two men's reaction when – much to their surprise – they heard Proffitt's old family song being played over the radio as a chart-topping hit. Unfortunately, the paper's website is blocked to EU users, but Lisa has given me permission to use a few extracts from her piece here. Let's start with her account of Warner's first visit to North Carolina with his wife Anne in 1938 and the group of local musicians who greeted them:
"A crowd of 25 people, armed with guitars, banjos, dulcimers and fiddles inspected the Warners. But whatever wariness each group felt towards the other quickly dissolved. 'Before long everybody was making music,' Anne Warner wrote in her book. 'The sound and the people that afternoon gave us a feeling we have never lost.'
"Frank Warner was in his element, merrily singing, strumming and swapping songs, surrounded by men dressed in overalls and ties and women and children in their Sunday clothes. Anne, a secretary by profession, jotted down the lyrics in shorthand as Frank won over the group with his good cheer.
"Amid this joyful noise, Frank's ear honed in on the singing and guitar playing of a wiry young man with an angular face, slicked back hair and a faintly receding hairline. He had walked eight miles from his home in Pick Britches Valley to play music for the visitors from New York City.
"His name was Frank Proffitt and, though naturally shy, he worked up the nerve to play a few songs handed down from his family. One of them was Tom Dooley."
Proffitt would then have been in his mid-twenties. In a November 1959 letter which Lisa also quotes, he says that meeting the Warners "made me understand that the songs that have come down for years and years even from father to son and mother to daughter [were] rich in historical value. Through them I learned that the mountain folk had nothing to be ashamed of although many was unlearned through no fault of their own."
Without Proffitt's performance that day, Tom Dooley might never have reached the outside world. Hearing it performed by The Kingston Trio on the radio 20 years later "knocked Warner for a loop", Lisa writes. The band had assumed the song was public domain, and so given no credit to Warner, Proffitt or Lomax as its composers or arrangers. She has this extract from Warner's first letter to Proffitt on the subject, dated December 31, 1958, when The Kingston Trio's disc was number 2 in the US charts:
"Dear Frank, It looks like I am going to have to come down your way in January … You have surely heard that group of fellows singing Tom Dooley on a record over the radio and know that the record has become a hit. I have been singing that song ever since you taught it to me in 1939, 1940 and these fellows use the tune and words exactly as they have heard me sing it."

[...]
"Proffitt quickly responded: 'When I heard Tom Dooly I knew that it was surly from your collection. But I thought you had sponsered it."
The court case that followed ended with an agreement splitting the song's post-1962 publishing royalties between Warner, Proffitt and Lomax. This settlement – together with the folk festival bookings Warner later arranged for his friend - gave the Proffitt family a badly-needed boost to their income. Lisa writes: "Prior to Tom Dooley, Proffitt had written to Warner that his family was in 'Pretty desperate condition. Anything that helps will seem like a divine gift".

[Frank Proffitt would sometimes use phonetic spelling in his letters, which is preserved in the extracts above. Readers outside the EU can find Lisa's full article here.]
*****
November 28, 2018. Chris Warren of Northumberland writes:
"I've read through your Andy Capp story but can't find any mention of the characters Young Albert and his mum Rose. These characters were based on two real people: Albert Stead and his mother Rose.
"I served my time as an apprentice in the 1960s with Albert and he told me about serving in the Northumberland Fusiliers with [Andy's creator] Reg Smythe. Reg would say hello to Albert through his cartoons. He would have been in his twenties when he was in the war with Reg."

Paul Slade replies: "Thanks very much for getting in touch - and doing so with such a interesting query. Smythe included many biographical elements in Andy Capp, of course, basing Andy and Flo on his own parents, putting Andy in the same wartime regiment as himself and so on. I can well believe he'd occasionally offer a crafty wink to real-life friends in the strip, but I'd never heard of Young Albert and Rose till your letter came in.
My first step in trying to run them to ground was checking the British Cartoon Archive's searchable database of Andy Capp strips. It's not a comprehensive collection of every single strip, but I did find this mention of Young Albert in the May 6, 1970 cartoon shown on the left: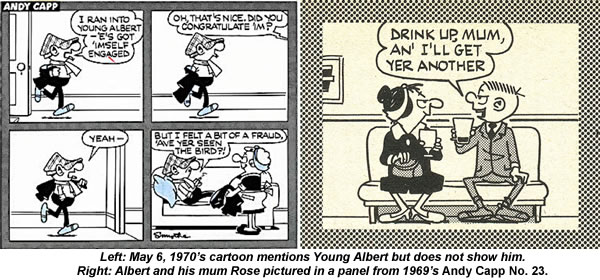 Armed with that date, I then started flipping through my shelf of Andy Capp collections covering ten years either side. Not every strip made its way into the collections, and this was only a quick scan on my part, so again it's not a definitive search. I did find the panel on the right above in 1969's Andy Capp No. 23, though:
The mother-and-son couple there aren't named (or, at least, not in this particular strip) and so far this is the only appearance of theirs I've been able to find. Can you confirm they are Albert and Rose? Do they match your recollection of how these characters appeared in the strip?
I'd also love to know a bit more about Albert. Where were the two of you working when you knew him, and what was he like?

November 29, 2018. Chris Warren adds:
"The second cartoon is young Albert and his mam. The caricature is him to a 'T' - always smart, always nip and tuck even after a hard day's work.
"Albert was working in a garage after the war as a panel beater/coach builder in Northshields, Tyne and Wear. I joined the same company in 1964 as an apprentice panel beater, and I found Bert very knowledgeable. He was a good laugh but very private. He only spoke about the good times during the war (knowing Reg etc), never about the conflict no matter how hard me and others pressed him. And he was built like a brick sh#t house."
*****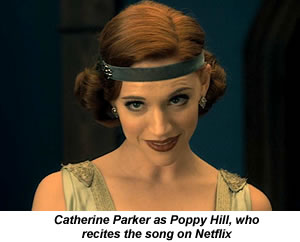 October 16, 2018. Veronica Ferris of Norfolk, Virginia, writes:
"I'm intrigued by the song The Gratten Murders. In season one, episode ten of the new Netflix series The Haunting of Hill House, one of the ghosts of the house's original owners quotes it to her victim, but is cut off mid-stanza.
"I'm obsessed with movies, songs and stories that deal with real life trauma so, hearing this song on the show, I wanted to know how it ends. If you could send me a link or a message containing the full poem/song I would greatly appreciate it."

Paul Slade replies: Thanks for your note. As it happens, I've already tackled this song, which another PlanetSlade reader asked me about back in 2013. It opens with this verse: "The first was young Miss Grattan /She tried not to let him in / He stabbed her with a corn knife / That's how his crimes begin." Grandma Grattan's the next to go, then Grandpa, then the baby and so on.
The Netflix series imported this song directly from Shirley Jackson's source novel, published in 1959, which also gives the family name as Grattan. According to her biographer Ruth Franklin, Jackson used to sing it to her children as a lullaby when they were small. The ballad's based on the real-life murders of the six-strong Wratten family in 1893 Indiana. To read the full story of those killings, just scroll down to PlanetSlade's August letters section here.
Under one name or another, The Grattan Murders looks to be at least 100 years old, and has just the kind of blood-thirsty lyrics which normally make a murder ballad popular. So far, though, I've been unable to find any band or artist who's recorded it. Perhaps someone out there in PlanetSlade's readership will put that right.
*****
November 30, 2018. Suzanne Noble of North London writes:
"I know you have a fondness for bawdy blues at PlanetSlade so I hope you'll be able to come to this gig. We decided not to do Lucille Bogan's Shave 'em Dry as my mum and dad will be in the audience, but Lil Johnson's songs Let's Get Drunk & Truck, Stavin' Chain and Sam the Hot Dog Man will all be on the set list.
"I recently returned to singing after a long absence and am enjoying diving into the bawdy blues catalogue and learning more about the genre. I discovered your preview of the Radio 4 show King Size Papas, which I have been unable to track down so I've been doing my own research. Just picked up an old copy of Paul Oliver's Story of the Blues which is a great resource as well as whatever else I can find.
"I love these old bawdy songs and I find that my audience does too. They're a relief from some of the more torturous music that is performed nowadays!"

Paul Slade replies: Sold! I've just bought a ticket for the gig next February, and I hope some PlanetSlade readers use your link to do likewise.
It's always nice to talk about this stuff with someone who shares my enthusiasm for it. I've put together a short Spotify playlist featuring some of my own favourite examples of these songs, including gems like Barrel House Annie's If It Don't Fit (Don't Force It) and Dinah Washington's Big Long Slidin' Thing. You can never go wrong with anything by Julia Lee or The Swallows, so I've included a song each from them too: Don't Come Too Soon and It Ain't the Meat, It's the Motion respectively.
King Size Papas (and Mighty Tight Women), to give it its full title, was a BBC Radio 4 documentary I helped make back in 2007. We were lucky enough to get Julian Clary to present it for us, and our interviewees included Paul Oliver, George Melly and Dana Gillespie. It's had a couple of repeats on Radio 4 Extra, most recently in 2015, but I've no idea when (or even if) they might air it again.
*****
August: Gallows ballads go west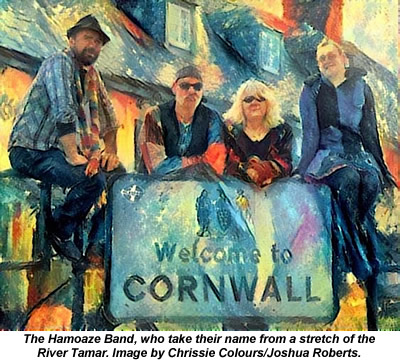 July 12. Nicky and Joshua Roberts of The Hamoaze Band in Millbrook, Cornwall, write:
"Some time ago, while researching material for a new show, we came across your brilliantly informative and extremely useful website: more specifically, your Murder Ballads section.
"We have made considerable use of some of the material we found there, even to the extent of quoting you directly on our own page devoted to the new show, which you can find here. We have credited you and included a link; please do let us know if you think anything in our blurb is inaccurate.
"We are previewing the show on 25th August in our local village hall in Millbrook, SE Cornwall. This message is not only to say thank you for providing us with so much invaluable help but also to invite you to come and have a look at the preview. It is pretty likely, given your profession, you aren't actually based anywhere close enough to PL10 1AX, but should you find yourself able to come, the details can be found via our Facebook page under Events - we'd be delighted to see you.
"We will in due course have recordings of the songs for which we have used the broadside lyrics taken from your site, so will in any case contact you again so they can be added to your collection."

[The show Nicky & Joshua mention is called Plump Dead Thighs & Pretty Blue Eyes. The songs in it include The Unnatural Murder, Streams of Crimson Blood, The Old Baby Farmer and Nathanial Mobbs, all of which you'll find discussed in PlanetSlade's British Broadsides section. Tom Dooley figures in the show too, as does The Two Sisters, Nick Cave's Where The Wild Roses Grow and Bob Dylan's Death is Not The End. Click the first link in their letter for more details.]

Paul Slade replies: Thanks very much for the invitation. I live in London now, but I spent the first 20 years of my life in various parts of Devon and Cornwall, and carried on visiting family there pretty regularly till 2001.
I'm glad you found PlanetSlade useful when creating your new show, but I'm afraid I won't be able to make the preview as I've already got something else booked that weekend. If you could give me some other dates, though, I'll definitely come down and see the show at some point. It sounds like a cracking night out to me.
Please do send me some recordings of the PDT&PBE songs whenever they're ready (or let me know where I can find them online). With your permission, I'd love to add them to all the other Gallows Ballads Project audio here.


*****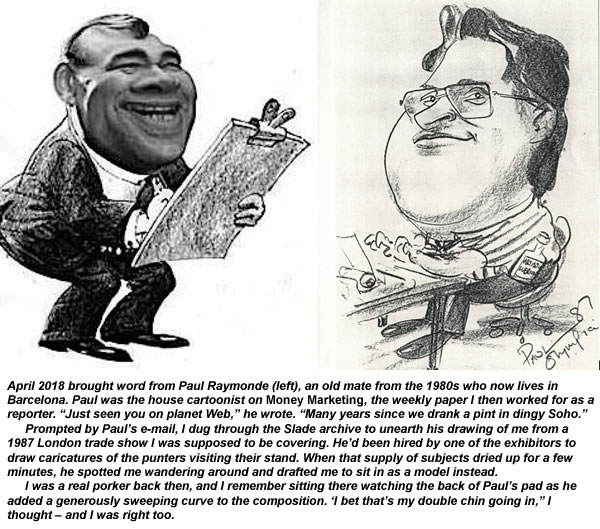 *****
February 21. Paul McGinnis of Brooklyn, New York, writes:
"I am a huge fan of Kit Williams' Masquerade. My fiancée and I are going to London for our honeymoon in June. We are going to visit Ampthill Park during our stay
"We would love to meet Mr. Williams if at all possible. At the very least, we would love to send him a letter. Would you know of an address where we could send a letter to him? Just being able to tell Kit how much his book meant would be wonderful."

Paul Slade replies: If you've read my piece on Masquerade, you'll understand why Kit's rather wary when it comes to requests like this. I'm sure you and your fiancée would be perfectly charming, but he's had so many mud-spattered lunatics showing up at his door over the years that he understandably guards his privacy very carefully.
I don't actually have an old-fashioned snail mail address for him, as it was my producer who ended up interviewing him for the BBC radio programme rather than myself. I do have an e-mail address for his wife, which I think is still current. If you'd like to send me your letter in that form, I'll gladly forward it on to her.
What happens from that point onward is beyond my control. It could range from a lifelong friendship to an eyeroll towards the ceiling and Mrs Kit immediately pressing "delete". You'd just have to roll the dice and see what happens.


*****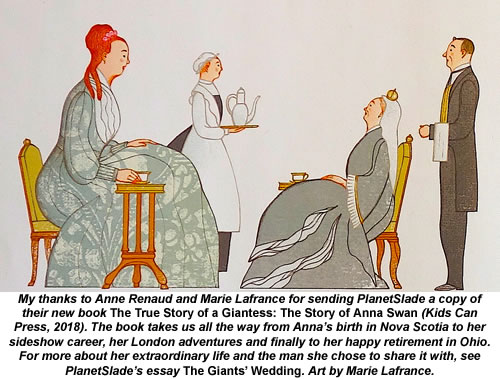 *****
January: Pretty Polly's legal poser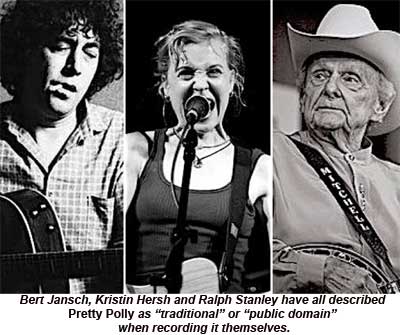 Back in November last year, I got a letter from a TV producer who was putting together a new series and hoping to use Pretty Polly as its theme music.
"I have a composer who's prepared to do his own instrumentation," the letter explained. "But our lawyers are telling us that they are worried about getting sued because they can't prove that this song is in the public domain – and they also can't prove that it isn't. Which is about the worst explanation for a creative choice that I've ever been given.
"I cannot believe that this song ISN'T in the public domain, given the number of covers that are out there from Bob Dylan to the House of Cards version a few years back. The melody is always the same and the lyrics are just extremely similar variations about a bad guy who murders his pregnant girlfriend instead of marrying her. Some of the phrases are repeated verbatim in versions from the 1960s to the 2000s.
"Am I wrong? Please tell me something useful I can take back to the lawyers. […] If I can't use it, I really just want to know why."
As anyone who's read my Pretty Polly essay will know, the song is very clearly based on an 18th century ballad called The Gosport Tragedy, and reproduces that ballad's phrasing almost word-for-word. We have audio recordings going all the way back to 1927, and musicians such as Ralph Stanley, Kristin Hersh and Bert Jansch have all described the song as "traditional" or "public domain" when recording it themselves.
I have no legal training at all, of course, a point I thought it best to make right at the top of my reply to the producer. That disclaimer out of the way, I set out all the facts above, together with some supporting evidence from my essay, and said I thought they made a strong case the song was safe to use.
"The lawyers can't prove this song is in the public domain – and they also can't prove that it isn't."
"In this case, the lawyers are actually asking you to do the impossible," I added. "There's no such thing as a list of all the world's public domain songs which you can simply check to see if Pretty Polly's on it or not. In the absence of a list like that, what definitive proof of its public domain status could there possibly be? You're left with attempting prove that there isn't anyone out there who has a claim to the song's ownership and – as any logician will tell you - it's impossible to prove a negative."
The producer replied by saying they'd now consulted a folk music academic too, who'd made exactly the same points I had. "I'll let you know how I make out with the lawyers," the new letter promised. Things went quiet for a bit then, and it wasn't until January 3 this year that I discovered how the whole thing turned out.
"It pains me to say this, but I lost to the lawyers," the producer told me. "In the end, our composer wouldn't do an iteration of Pretty Polly without [the network] agreeing to indemnify him against all possible claims, which [the network] lawyers flat-out refused to do. So I finally had to yield.
"It looks as if we're going to do a 'soundalike' instead – which is absurd, of course, and kind of defeats the whole point – but I know when I'm beat. I'm still quite salty about it, though. There's nothing worse than being right and losing anyway."

[I've deliberately avoided naming the producer, the network or the series involved here because I don't want to risk getting anyone fired. My correspondent gave permission for the letter to be used on that basis.]
*****
January 2, 2018. Ben Hoyle of North Carolina, USA, writes:
"I was doing some research on the Simmons family (my relatives) in the 1800s who lived in the Elkville Township in Wilkes County.
"In the process, I found out that Zebulon Baird (the maternal grandfather of Zebulon Vance) lived in the same Elkville Township as Captain William Dula between the time of the Revolutionary War and the turn of the 19th century. The Bairds and the Dulas would have been prominent families in that small township and surely knew each other. That family connection is likely the reason Vance was willing to represent Tom Dula pro bono in the case."

Paul Slade replies: That makes a lot of sense, Ben, so well done for uncovering the connection.
As I explain in my Tom Dula essay, Vance was a former Congressman and State Governor, who the insolvent Tom certainly couldn't have afforded to hire at his usual fees. There have been many other theories why he agreed to take the case, but yours is the most convincing I've seen, so I've added a new footnote (5.5) to the essay giving this new information.

[Ben also sent me a link to the 1790 Wilkes County census list he'd been studying. It's interesting to note that William Dula's surname there is spelt as "Duley". Much the same thing happened to Tom in 1865, when his release papers from a Yankee POW camp spelt his surname as "Dooley". Both mistakes seem to have arisen from a bureaucrat's attempt to accurately transcribe Tom and William's regional pronunciation of their surname.]
*****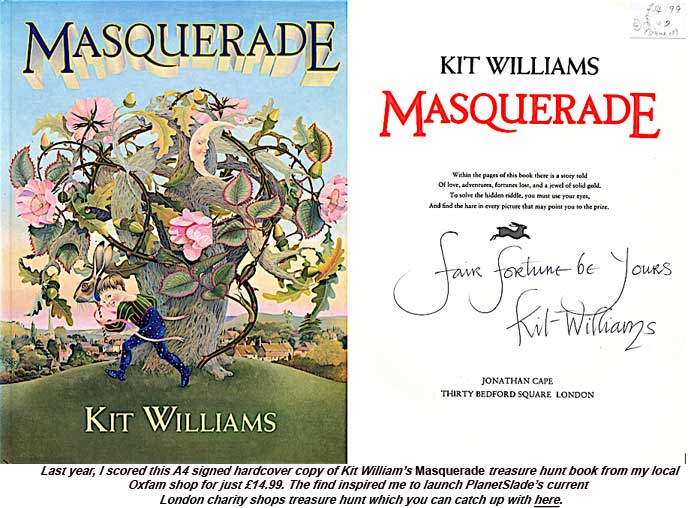 *****
Where to find my testimonials
The source sites for this year's collection of PlanetSlade blurbs can be found below. Sometimes there's quite an interesting discussion attached.
Fortean Times
http://forum.forteantimes.com/index.php?threads/mutilating-children-to-make-better-beggars.63365/
Kindle
https://www.amazon.co.uk/The-Outcast-Dead-Cross-graveyard-ebook/dp/B00GGME33G/ref=sr_1_1?ie=UTF8&qid=1384609695&sr=8-1&keywords=the+outcast+dead%3A+cross
Metafilter
http://www.metafilter.com/169554/The-real-St-Louis-gun-battle-behind-Duncan-and-Brady
Charity shop hunt
Australias bushranger ballads
Mudcat
https://mudcat.org/thread.cfm?threadid=162720&messages=4
Facebook
https://m.facebook.com/story.php?story_fbid=10157113506424937&id=23428354936
Amazon
https://www.amazon.co.uk/The-Outcast-Dead-Cross-graveyard-ebook/
Pinterest
https://www.pinterest.co.uk/pin/246994360787798097/