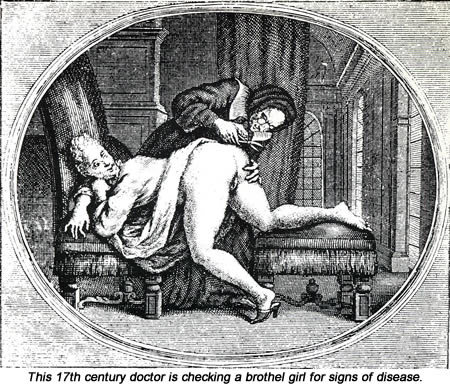 It's fitting that Constable chose a stage play to celebrate Cross Bones' history, because Southwark's been a cornerstone of British theatre ever since the 16th Century. Bankside can't claim either of London's first two purpose-built playhouses - those were both north of the river in Shoreditch - but it was home to the three most important theatres of the Elizabethan age and it's still one of London's liveliest districts for playgoers today. Within a mile of Redcross Way, either in Southwark itself or just across the boundary with Lambeth, drama is still staged every night at the National, the Old Vic, the Young Vic, the Globe, the Rose, the Menier Chocolate Factory, the Southwark Playhouse and the Union Theatre.
London's first two bespoke playhouses were The Theatre and The Curtain, opened in 1576 and 1577 respectively. The owners chose Shoreditch as their location because it was then just outside the City walls and so already the sort of disreputable area where lowlife scum like whores, actors and theatre fans might be expected to gather. Acting was considered a gutter pursuit in the 1500s - even a seditious one - so London's authorities wanted to segregate it just as they'd done with the city's licensed brothels.
For their own part, entrepreneurs wanted to build their new playhouses somewhere the law would leave them alone and where people were already in the mood to throw their money about a bit. Bankside answered everyone's requirements, so that's where the Rose (opened in 1587), the Swan (1595) and the Globe (1599) all made their home. It was the need to help supervise his company's construction of the Globe which persuaded a young playwright called William Shakespeare to abandon his rooms in Bishopsgate for new digs near the Clink prison. He was in his mid-thirties at that time and Bankside offered plenty of pleasures for a man of that age - particularly one who visited his wife and children back in Stratford so seldom.
After confiscating the Church's Bankside land in his Dissolution of the Monasteries, Henry VIII had given it to Sir Ralph Sadler, who then sold it on to a property developer called Henry Polsted. In 1552, Polsted leased out stewhouses like The Rose and The Unicorn to new tenant-managers, who continued running them just as before. Henry's changes may have removed the stewhouses' legal status, but there was still plenty of demand for their services and lots of money to be made. As had always been the case on Bankside, there were plenty of corrupt officials around who could be bribed to turn a blind eye when necessary, so the question of whether you were trading legally or illegally was largely an academic one. The loss of protection a licence had once afforded was inconvenient in some ways, but on the other hand it also swept away all the bureaucratic requirements that licence had demanded.
What little protection the 1161 rules had given the stews' customers was now swept away too. Robert Greene, who wrote a 16th century guide listing the dangers innocent country visitors would find in London, reminded them first about the perils of syphilis then warned against a scam he called "crossbiting". The idea was that the girl would pick up a respectable client, take him to her room and let him set to. At that point, her pimp would burst in, pretending to be the girl's brother or husband, hurl the man to the floor and start threatening to drag him through the courts for defiling this innocent girl. As he struggled into his pants, the client would become more and more terrified, finally throwing all his money and valuables at the two scamsters just so they'd let him flee. (78)
The Catholic Queen Mary I came to the throne in 1553, restoring that religion's more pragmatic attitude to whorehouses. The heavy manners imposed on Bankside eased back a little as a result. If Mary's reign had lasted more than just five years, she may even have agreed to her churchmen's suggestion that Bankside's old status be fully restored. "[They] were very likely to have gained their suit if she had lived a little longer," wrote the 16th century priest William Harrison. "The Stewes, saith one of them in a sermon at St Paul's Cross, are so necessary in a common wealth as a jaxe in a man's house." (79)
Mary's leniency toward the stews was reversed when the Protestant Elizabeth I took over in 1558. She enjoyed visting the bear pits in Southwark for her own recreation, though, and often entertained foreign diplomats there too. John Stow's 1598 survey of London tells us there were then two bear gardens in Southwark, each packed with the bulls, bears and other ferocious animals to be tormented. Each garden was surrounded by kennels, full of mastiffs trained to attack the bears and girded about with scaffolding for the spectators to watch and place bets on how long each animal might last.
Nowhere else in London could offer such raucous, edgy thrills for the city's wild young men
Elizabeth also set her face against all new building in Southwark, which kicked the property speculation already rife there up a further gear and led to what houses there were being divided into smaller and smaller units. This made overcrowding in its tenement slums worse than ever. It was hard for Southwark's residents to fight back against decisions like this because, unlike other London wards, they were not allowed to elect their own representatives. The London authorities, perhaps remembering the corrupt juries of Southwark's Liberty era, assumed its people were such a criminal, unruly bunch that they simply couldn't be trusted with electoral power. Instead, London summarily appointed a couple of aldermen of its own choosing to represent Southwark and told the Borough to lump it. "Southwark had become a kind of satrapy," Peter Ackroyd writes in London: The Biography. "Thus ensuring that, almost till the end of the 20th century, it remained a relatively undeveloped and ill-regarded place." (80)
The fact that London's laws rather than the Liberty's now applied on Bankside allowed the new Bridge Ward Without to treat its whores very harshly. Punishments included shaving the girl's head as a badge of shame, stripping her half-naked and whipping her through the streets, locking her in the pillory or a cage for public display, ducking her in raw sewage and then a sentence in the hellish Clink. For some observers, even this wasn't enough. "I would have some sharper law," Harrison wrote in 1577. "The dragging of some of them over the Thames between Lambeth and Westminster is a punishment that most terrifyeth them that are condemned thereto." (81)
Meanwhile, the poor women of Southwark had lost the only scrap of help medieval society once offered them. "The Dissolution of the Monasteries had the unintended effect of breaking the social safety net," the Southwark historian Patricia Dark told me. "If you needed a hot meal or a bed for the night and you had nowhere else to go, you could knock on the door of the local monastery. It wouldn't be fancy food and it wouldn't be a nice bed, but you would at least be kept from starvation or dying of exposure. When the monasteries closed, the bottom dropped out for a lot of people."
This change came just as England was beginning a century of rapid population growth (1550-1650), which threw more women on the streets than ever. One of the fastest-growing London wards was Southwark itself, where population trebled between 1555 and 1635 and much of this strain fell on the area around Redcross Way. Records from 1603 show that Cross Bones's own St Saviour's was the second most heavily populated parish in Southwark, with 37% of the Borough's people living there. Judging by the proportion of St Saviour's folks rich enough to pay "rates" - just 9.5% of the population against 28.9% in prosperous St Thomas's - it was also Southwark's poorest parish. Six years later, a survey of the Clink Liberty found that over a quarter of the households there were desperate enough to qualify for parish relief, a benefit then reserved only for the poorest of the poor. St Saviour's churchwardens began complaining that they were expected to deal with more poor people every day and one of their major concerns would have been the increasing burden of so many pauper burials. (82)
Figures from a 1567 accounts book show that over three-quarters of all the people receiving parish relief in St Saviour's that year were women, suggesting what Carlin calls "a pattern of heavily feminised poverty". Philip Stubbes' 1583 pamphlet The Anatomie of Abuses gives us a glimpse of what this meant in practice. "The poor lie in the streets upon pallets of straw, or else in the mire and dirt," he writes. "[They have] neither house to put in the heads, covering to keep them from cold, nor penny to buy them sustenance."
This was the Bankside as Shakespeare found it when he moved there in the late 1590s: a broiling swamp of thievery, prostitution, drunkenness and rascality of all kinds. There were two theatres already operating there, two bear pits, a string of illegal whorehouses - some providing girls as young as seven - and countless pubs. Poverty and disease were rife in the Borough's middened streets and every now and again a deadly fight broke out, but nowhere else in London could offer such raucous, edgy thrills for the city's wild young men. (83)
I asked Patricia Dark to help me think my way back to 16th century Bankside by offering some sort of modern parallel. "Was it like Vegas in the 1970s?" I asked. "Soho in the 1950s? Pre-war Berlin?" But she had a better comparison. "It's Tijuana," she told me. "Tijuana in George Bush Jr's day was where you went if you wanted to have a wild, wild weekend - lots of underage boozing, lots of hookers, lots of blow. It's that kind of seediness, combined with the Wild West's saloons full of raucous card games. Everyone's having a great time, but then you lay the wrong card and someone pulls out a gun." (84, 85)
It wouldn't have been a gun in Shakespeare's day, of course but a sword. There's no doubt most revellers would have come to Southwark well armed, as the British Museum's Neil MacGregor recently confirmed. Speaking on his BBC radio series Shakespeare's Restless World, MacGregor produced a dagger and a rapier, both Elizabethan and both recovered from the Thames just off Bankside. His guess was that they'd been accidentally dropped overboard (in separate incidents) by two of the drunken young men who stumbled nightly into the boatmen's crafts taking them back across the river after a good night out. "It's an impressive weapon," MacGregor said of the rapier. "The blade alone is well over a metre long and it's sharp on both sides and at the end. You can slash and pierce." (86)
Swords were partly a style accessory in those days, but any self-respecting young man would have felt obliged to arm himself for protection before setting foot on Bankside anyway. Once the drink started flowing, it was often these armed young men themselves who started the very mayhem they'd set out wanting to forestall. "Once swords become part of your dress as a gentleman, there is always the temptation to use them," the Wallace Collection's Toby Capwell told MacGregor. "If everyone is going to carry swords around all the time, they're going to come out pretty quick when there's some kind of argument."
Dark considered my suggested comparisons again. "There's possibly a veneer of Vegas in its heyday," she said. "But better, maybe, is Atlantic City during Prohibition. It's all shiny and glitzy and vaguely kind of glamorous, but there's always this undercurrent. If you're not careful, or if you're not lucky, or if you don't watch what you're doing, you won't make it back across the border." (87)
The theatrical company Shakespeare belonged to was called the Lord Chamberlain's Men and they would not have been naïve about Bankside's dangers. In fact, they owed their whole move to Southwark and the glorious times they'd enjoy at The Globe there to a semi-criminal enterprise. When their Puritan landlord Giles Allen refused to renew the Lord Chamberlain's Men's lease on the Shoreditch theatre which formed their base, the company simply turned up one day in the Christmas break and dismantled the building without his permission. They shipped The Theatre's old timbers across the river to Bankside and used these to build the Globe on a new site they'd just acquired there. (88)
Two years before helping to steal this wood, Shakespeare himself had a run-in with the law on Bankside. We don't know the full details, but the trouble seems to have started with a perjury row between Francis Langley, the man who built the Swan Theatre in Paris Gardens and William Gardiner, a corrupt Southwark magistrate. It's thought that the Lord Chamberlain's Men played a 1596 season at the Swan after their lease on The Theatre expired and that's probably how Shakespeare got swept up in Langley's dispute. The historian Leslie Hotson believes Gardiner escalated the feud by threatening to close the Swan and hence endanger the Lord Chamberlain's Men too. (89)
'If you're not lucky, or if you're not careful, you might not make it back across the border'
Gardiner had a lackey called William Wayte, who complained in the summer of 1596 that four people had attacked him outside the Swan. He named his assailants as Francis Langley, Anne Lee, Dorothy Soer . and William Shakespeare. When the case came to court, Wayte testified he'd been in real fear of his life. "By the standards of the day, it was a run-of-the-mill kind of brawl," MacGregor says. "The only remarkable thing about it is that we know Shakespeare was involved. The Shakespeare Four had to post bail and promise to keep the peace. They eventually settled out of court."
The first Shakespeare play premiered at the Globe is thought to be 1599's Julius Caesar. This ushered in a hugely creative period for our Bankside Bard, who wrote Hamlet, Othello, King Lear, Macbeth, Coriolanus, The Tempest and 11 other plays before the building burnt down in June 1613. That fire was started by a stray spark from the Globe's stage cannons, which caught light to the building's thatch during the premiere of Shakespeare's Henry VIII there. Fittingly, this was his final play. The company - now renamed the King's Men under James I's patronage - rebuilt their theatre on the same site a year later, where they continued staging plays for another 30 years. Shakespeare seems to have moved back north of the river in around 1604, but didn't finally leave London till 1613, when he returned to Stratford-on-Avon to retire. He died three years later.
Any writer living and working in an area as lively as Bankside was bound to find the neighbourhood's characters, history and atmosphere soaking into his work. In Shakespeare's case, he based the foolish Malvolio in 1601's Twelfth Night on Robert Brownes, an early headmaster at St Saviour's Grammar School and Sir John Falstaff in 1599's Henry V on an old soldier who'd once owned a Southwark inn. Sir John Fastolf, who lived from 1378-1459, really did fight with Henry V in France, but lost his reputation after the Battle of Patay in 1429. The English were heavily defeated on this day and many said Fastolf had escaped only through cowardice. He was later charged with profiteering from the French wars, investing the proceeds in property such as Southwark's Boar's Head Tavern. When Jack Cade's rebels arrived on Bankside in 1450, Fastolfe fled rather than face them. "Who hath honour?" he may have asked himself. "He that died o'Wednesday." (90, 91)
Anyone who's seen Shakespeare's Falstaff in action will recognise this portrait. The playwright even named Falstaff's favourite tavern, The Boar's Head, after Fastolf's real Southwark inn - though he moves it across the river to Eastcheap. That's where the fictional Falstaff meets a sweet-hearted whore called Doll Tearsheet, who the Globe's Bankside audiences would have recognised as a familiar type. At any given performance, there would have been at least a dozen of Doll's real-life sisters either working the crowd outside The Globe or dotted among the groundlings watching her antics on stage.
As far as the text of Shakespeare's plays is concerned, there's no more striking example of a Bankside reference than Gloucester's confrontation with Henry Beaufort, the Bishop of Winchester, in Henry VI Part I. Shakespeare based this scene on a real event of Henry VI's reign when those two men really were at war with one another. This happened in 1425 when the Duke of Gloucester was one of Henry's regents, ruling England on behalf of its child King. "In October, Gloucester persuaded the City authorities that Beaufort threatened an insurrection and London Bridge was barred at its southern end," The Annals of London explains. "The Bishop's men broke the chains and news of an impending fight spread like wildfire on the north bank. Forces soon confronted each other on opposite ends of the bridge, but the situation was defused by the mayor and aldermen." (92)
In Shakespeare's version of this face-off, Gloucester takes the opportunity to taunt Beaufort about his seamy duties on Bankside and slips in a punning mention of one of its biggest brothels:
Gloucester:
"Thou that givst whores indulgences to sin,
I'll canvas thee in thy broad Cardinal's Hat,
If thou proceed in this, thy insolence."

[.]

"Under my feet I'll stamp thy Cardinal's Hat,
In spite of Pope or dignities of Church,
Here by thy cheeks I'll drag thee up and down."

Winchester:
"Gloucester thou wilt answer this before the Pope."

Gloucester:
"Winchester Goose! I cry, 'A rope, a rope!'" (93)
There's another mention of Winchester Geese in 1602's Troilus & Cressida and this time Shakespeare is very explicit about the threat of disease associated with them. The speaker is a lecherous, degenerate old procurer, who looks the audience straight in the eye as the play ends and delivers this epilogue:
Pandarus:
"My fear is this,
Some galled goose of Winchester would hiss,
Till then I'll sweat and seek about for eases,
And at that time, bequeath you my diseases." (94)
"Galled" means "covered in sores", so the reference to Winchester Geese carrying syphilis is clear enough. One theory about the rest of this epilogue is that Pandarus is teasing the audience by saying he'd like to stay and continue the story, but dare not do so for fear they'll wheeze their filthy, diseased breath all over him. Instead, he'll get back to the stews and send a bit of his own infection the audience's way later.
Leave The Globe with an epilogue like that ringing in your ears and you could hardly help being hyper-sensitive to every cough and splutter in the crowd around you. Shakespeare's audience had more reason to be fearful than most, because plague was coming back to Southwark and this epidemic would put the Borough's graveyards under more pressure than ever before.